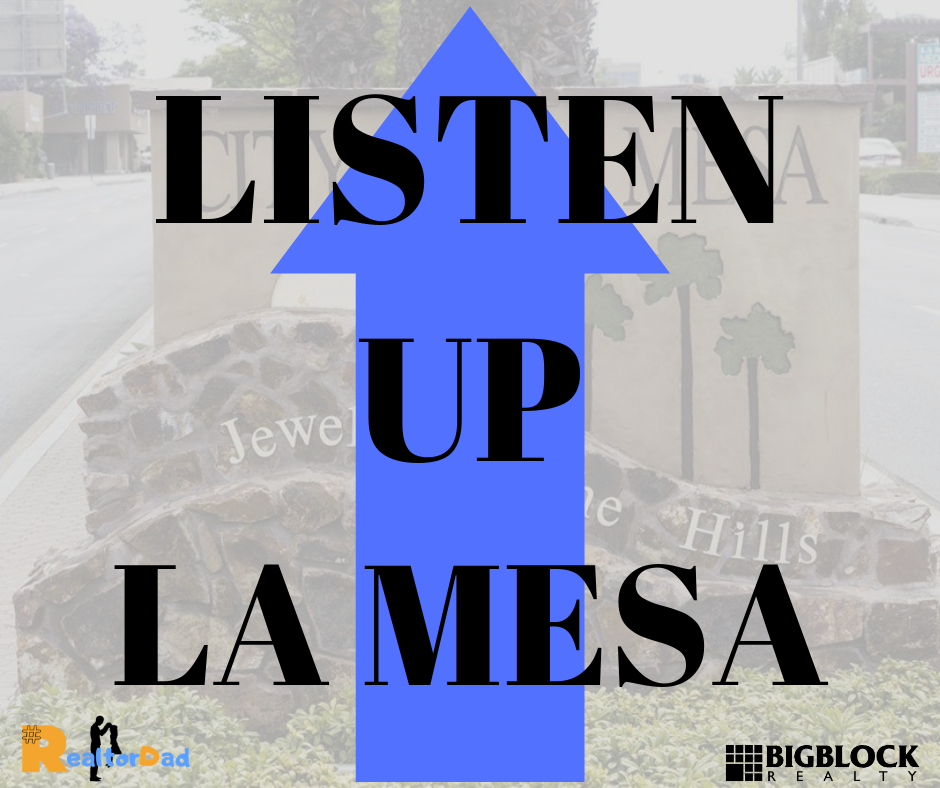 May 2019 – by Chris Melingonis
Listen up, La Mesa.
All right, listen up La Mesa. You know me as The Realtor Dad. If you've see any of my stuff in the past, you've seen that I'm into family, food, fun, and craft beer. And when I'm running low at home, and I gotta go get supplies, I head to one place. Palm Springs Liquor here in La Mesa.
All right, everyone. I'm here with Mason Johnson. He is the assistant general manager to Randy, who's the owner. And tell us a little bit about this place. Let's get to the nitty gritty. The beer.
Yeah. Hell yeah.
What is the most popular beer here, do you feel?
I wouldn't pigeon hole it to one beer in particular. I would go with a style, and that's definitely IPAs. And-
San Diego IPAs.
West coast IPAs, hazies are huge now. Fruits are picking up a little steam. They're not as popular, but just IPAs in general just crush. We do well with.
When did you guys open?
Randy and his father, or I should say his father, Harry, opened in 1992, and this is their 27th year in business here.
27 years.
Yeah.
With the explosion in San Diego Craft Beer, have you noticed in the past 5 to 10 years that you get more business?
To me, I would say it's transitioned even in the past four years that I've worked here. It's just, I don't know, it's ever changing I guess. But definitely craft. It's gone towards more domestic stuff and then over the years it's went towards craft. And then when I started working here four years ago, it was already big into craft. And then we've just continued to keep moving towards craft. That's definitely our most selling beer, I guess you could say.
Well we're freezing our butt off here in the cooler because patrons are allowed to come back here now.
Yes, sir.
And I remember not even two years ago coming here and bugging you, "Hey, what you got in the back? What you guys just get? Anything good in the back?"
So you decided to open up the cooler and let everyone in. Why did you decide to do that?
So like anything, it's about space. Having enough space to carry all this product. So on the shelves out there, we try to like other places and other bars, support the core stuff of certain breweries, of local breweries. I think it's important to have their core stuff and carry their core stuff. So whenever we would get the special release stuff or small batch stuff or self-distributed beers, they would usually end up back here.
I was the annoying guy asking what's in the back all the time.
Yeah. Definitely you were one of them. But I wouldn't call you guys annoying. We liked that. And look, it's grown to something to where it's a known thing, people can come back here. They know we're going to have some special release stuff, or at least, smaller batch stuff that is pretty sought after. We try to stay on top of things and always have a good selection for sure.
So where are you guys located now in La Mesa? We're at the end of Spring Street, but what's the address?
It's 4301 Palm Avenue. We're right there off Spring and Palm Avenue, 300, 400 feet from Craft Kitchen, which is also owned by Randy and his family.
That'll be another episode.
Craft Kitchen.
Can people follow you on Instagram and Facebook?
Oh yeah. Palm Springs Liquor, @palmspringsliquor for Instagram. That's, I would say, our main social media presence. We also are on Facebook, and we also are starting an online business as well. So that should be picking up steam here in a month or two. Yeah.
Awesome. Well thanks so much for letting me in the cooler.
Yeah, anytime, man.
It was really nice and a good luck.
Thank you for watching another episode of Listen Up, La Mesa, where we feature and support local businesses in La Mesa and her surrounding communities. If you'd like to feature your business on one of our episodes, please contact me directly.